It is finally starting to look like something but it is
a long way from the wood carving stage yet!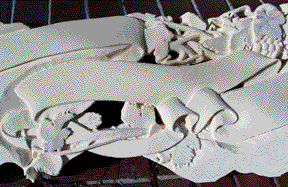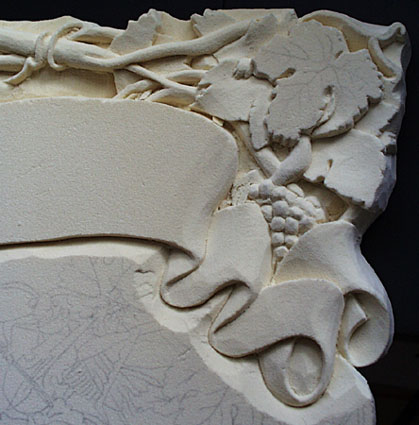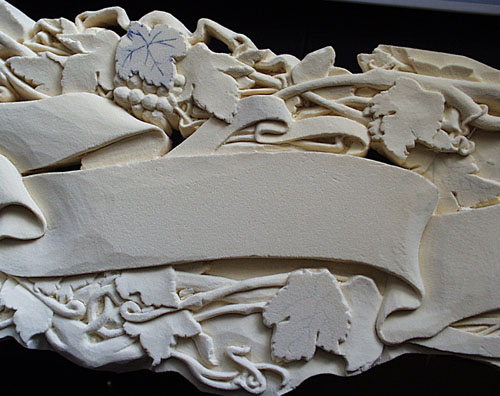 Below is the finished foam piece ready to be painted. The purpose of this
special paint is to act as a primer/filler and to give a hard finish
to the foam so the tracing stylus of the duplicarver will not
dig into the foam and destroy the piece.